The Clubhouse Cafe is one of Christchurch's hidden gems, easily accessible with ample parking and a quick 15 minute drive from the city and is open to the general public who can relax over barista-made coffee and meals or choose from a range of fresh cabinet food and menu options.
All while watching through large windows or sitting out on the deck at the competitive activities out on the green.
Our new menu is inspired by sourcing local fresh ingredients and providing people with their favourite meals. Our coffee is supplied by C4 Coffee in Christchurch and freshly roasted for the perfect cup of coffee.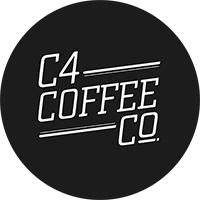 What people are saying about us
We hosted our businesses third birthday party, a private function, at the Clubhouse Cafe, and it was absolutely amazing!
Mark Belton, Bar Cafe & Function Manager, was so hospitable, accommodating and amazing from the moment we met, and throughout the whole event. He was so helpful and seemed happy to accommodate all of our needs and requirements for the party.
We had about 140 guests, and Mark arranged a fantastic grazing platter for our food and put on some great drink specials for our guests, too. It was really easy for us to get our decorators in to decorate during the day, they had everything there that our bands needed, and on top of this the facilities themselves for just perfect for our party.
We were so happy with everything and our guests had the best time. From the venue hire, costs of the food and alcohol, through to service, delivery and execution, we were beyond thrilled. Thank you so much to Mark and the team! Lisa, Move it Mama.
Monday: 8am – 4pm
Tuesday: 8am – 4pm
Wednesday: 8am – 5pm
Thursday: 8am – 4pm
Friday: 8am – 6pm
Saturday: 7.30am – 7pm
Sunday: 8am – 6pm
Skinny shoestring or Fat steak cut.
Large $7
with Sour cream & Sweet chilli
With Sour cream & Sweet chilli
Streaky bacon, Jumbo GF sausage, Hash brown, Grilled tomato, Mushrooms, Fried eggs & Toast
Soft poached eggs, Toasted ciabatta, Streaky bacon & Hollandaise sauce
Soft poached eggs, Toasted ciabatta, Smoked Salmon & Hollandaise Sauce
Beef Patty, Bacon, Fried egg, cheese, Lettuce, Tomato, Mayo & Relish. Or Crispy Chicken, Bacon, smoked cheese, avocado, lettuce, red onion, chipotle mayo. In a toasted bun with Steak cut chips.
Scrambled eggs with bacon, served on a muffin split
Maple syrup or Caramel sauce. Banana and cream
Grilled Meat patty or Chicken, cheese, lettuce tomato & mayo in a toasted bun with shoestring fries
Crumbed chicken & shoestring fries